"We believe in people" is more than a motto – it's a set of values that forms the foundation upon which our business was built, and the way we conduct ourselves each and every day. We honor the unique gifts and talents each individual brings to our team. We're a third-generation family business with a workplace culture that's based on respect for one another.
Our Story: 60-plus Years and Still Going Strong!
The BNE story began in Fayetteville, N.C. in January 1962 when Carleton Noell and his two entrepreneurial nephews, Mayo and Nick Boddie, opened one of the very first Hardee's restaurants.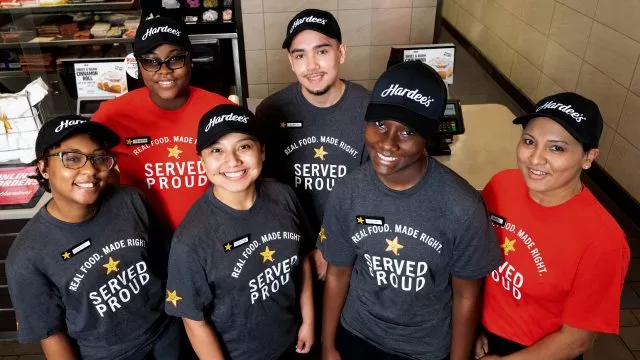 Hardee's Restaurants:
Now Hiring!
We attribute our company's growth to the hard work of our employee teams. Through our Hardee's Managers School and other training programs, we encourage employees to continue to grow and develop their careers. Check out our openings and apply!